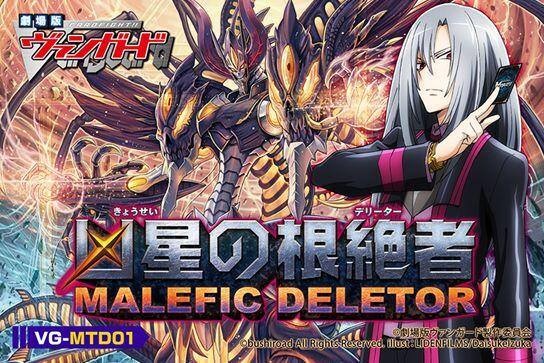 A constructed deck consisting of 50 cards.
Includes further support for the Link Joker clan.
Includes 1 RRR and 2 R cards.
Includes a guide and playmat.
Includes "Deleter" cards used by Ibuki Kouji in the manga and in Cardfight!! Vanguard Movie: Neon Messiah.
The official price is 1,000 Yen.
"Deleters" have the ability of "Banish Delete"(retiring a unit face-down) and the unexplained ability to "erase" the vanguard, which is being assumed as a win condition.