Refuge Lands
Legendary Member





Posts

: 8213


Rep

: 45


Join date

: 2012-04-05


Age

: 22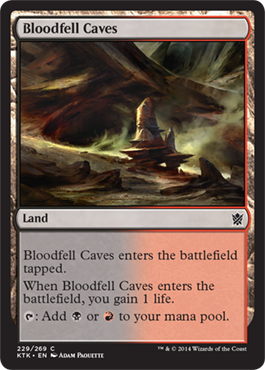 This cycle returns, now at common!

 Guildgates that net you a life. I like.
_________________
Formerly-Wi Fi Master Jordan
Garazza wrote:You seem to be a jack of all trades. You can discuss most anything and play most card games
Admin





Posts

: 5430


Rep

: 76


Join date

: 2012-04-03


Age

: 25


Location

: Maringá - Paraná - Brazil

Strictly better Gates for Standard (since we'll not get Maze's End back anytime soon)? Count me in.
_________________
Moderators





Posts

: 3549


Rep

: 31


Join date

: 2012-04-04


Age

: 23


Location

: A flying tea saucer.

I'm actually interested in what this means for Pauper. Currently the white blink decks run Kabira Crossroads which completely buggers the plan of Burn and slightly hurts the plan of Nivix Blitz. These could honestly push things like burn further out of the format.

Actually not sure if these aren't strictly worse than scry lands in standard. If there's a deck with enough top deck manipulation as is I can see an argument for playing these. Or even a 2 colour deck can play them and just have a naturally better game against whatever burn strategies show up. Obviously, 1 life isn't huge or anything, but multiple triggers of these can't be bad by any means. Just not sure if it makes up for the lack of scrying.
_________________
Just call me Chris
"It's easy to believe you're a god when you're twice as powerful as everyone else."