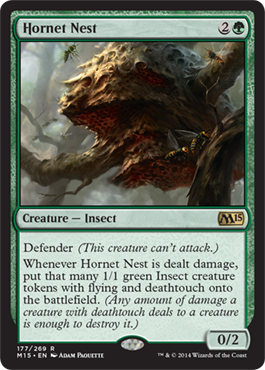 So, new spoiler. But also an interesting discussion for discussions sake.
People over at Salvation have been getting into a little debate and I'd like to hear your guy's thoughts on it.
To what level do you think Flying is a part of, or not a part of Greens color pie in rare situations? 
(Also, card looks nice and I love the flavor.)