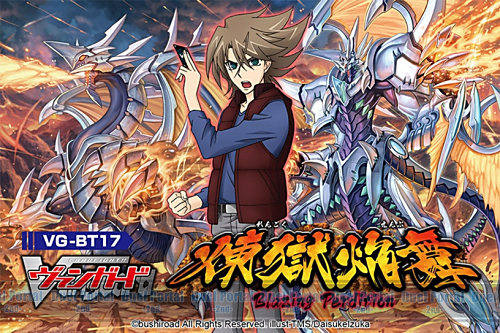 - Includes 102 cards (8 RRR, 12 RR, 22 R and 60 C), + 12 SP (Parallel) cards + 2 Legion Rare cards.
- Includes further support the Gold Paladin, Link Joker, Kagero, Aqua Force, Granblue, Tachikaze, Royal Paladin, and Narukami clans.
Two Liberator names and Star-vader names have been found but no pictures or anything.