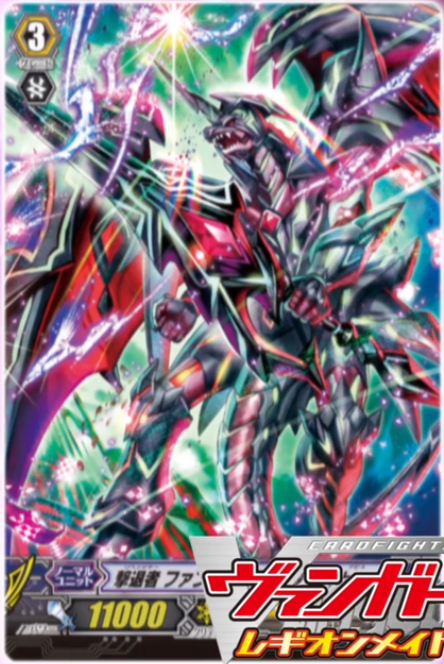 [ACT](VC): Legion 20000 "Blaster Dark Revenger "Abyss"" (If your opponent has a grade 3 or greater vanguard, only once, this unit may return four cards from your drop zone to your deck, and search your deck for the specified card, and perform Legion.)
[AUTO](VC):[Choose three of your rear-guards, and retire them] At the end of the battle that this unit attacked a vanguard, if this unit is in Legion, you may pay the cost. If you do, [Stand] this unit. This ability cannot be used for the rest of that turn.
Other effects are currently unknown.
...