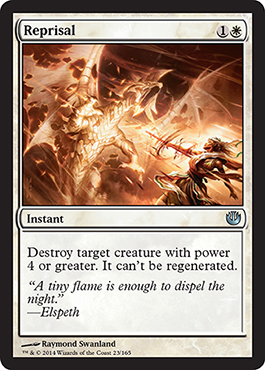 Kind of wanted to talk about this card because it's a surprisingly okay reprint at this point in time. Because even if Stormbreath and Blood Baron evade this:
1) It's still (albeit conditional) removal in White.
2) It deals with a lot of other things in the format that matter, like Polukranos, D-Demon, etc.
3) It's a card for UW Control to hold up against one of their greatest fears, Obzedat.
Idk, seems like another good board tech for right now. Discuss.