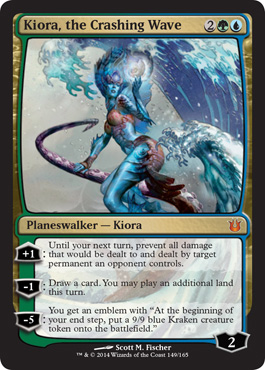 2GU
+1: Until your next turn, prevent all damage that would be dealt to and dealt by target permanent an opponent controls.
-1: Draw a card. You may play an additional land this turn.
-5: You get an emblem with "At the beginning of your end step, put a 9/9 blue Krakenn creature token onto the battlefield."
Christmas spoiler from MaRo. I'm glad they put her in, but...I'm really indecisive as to how to feel about her.